Students win case competition and DKK 10,000
A group of economics and political science students have just won a case competition arranged in collaboration with the Department for Children and Young People in Aarhus Municipality.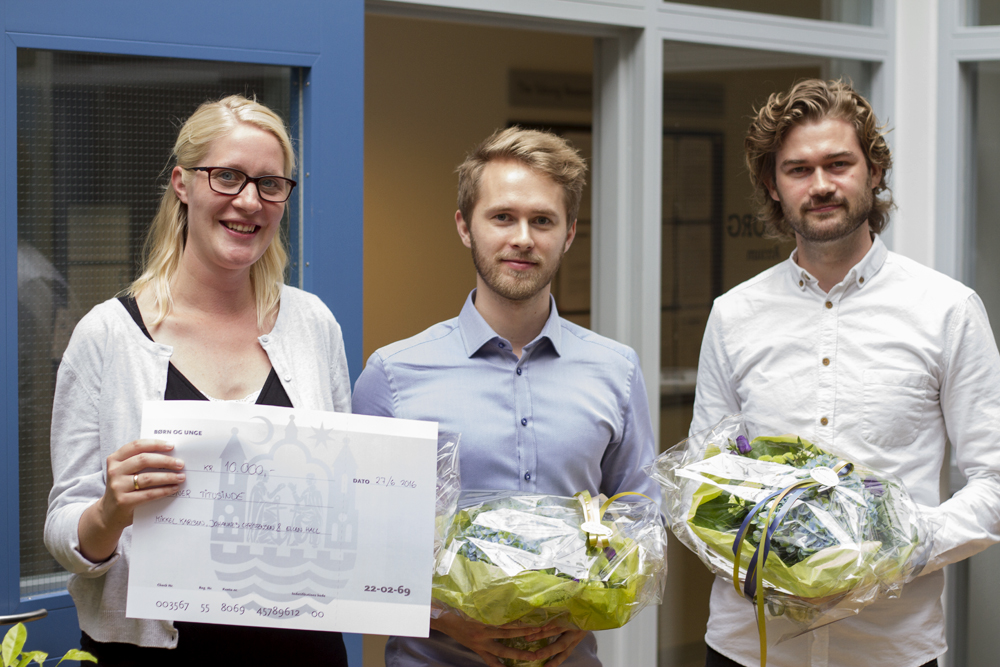 A group of students on the course Applied Public Policy have spent their spring semester developing an analysis for Aarhus Municipality, which focuses on how to maintain marginalised groups on their youth education in Aarhus. In the process, the students from Aarhus BSS have acted as consultants and have created their own small agencies.
The project of the winning group, Engage Consulting, impressed Aarhus Municipality with its four specific, interesting and daring recommendations. Alderman Bünyamin Simsek was there to announce the winner of the case competition and the cheque for DKK 10,000. He gave the following reason for the choice of winner:
"The assignment was a very interesting read and serves as inspiration for how we can develop our own analyses further, as it gets us thinking about how to strengthen our quality assurance work."
Skilled students
The winning group consisted of Mikkel Karlsen, Johannes Christensen and Ellen Sannes Østerby Hall. Mikkel is an economics student, while Johannes and Ellen both study political science. According to their lecturer, the three students have delivered an impressive performance during the whole semester and did in fact receive a 12 for their efforts.
"They completely deserve to win the case competition. They are incredibly mature and sure of their analyses, and I am impressed with the way in which they have approached this task," says Lars Skipper, associate professor at the Department of Economics and Business Economics.
Collaboration between Aarhus BSS and Aarhus Municipality
Bünyamin Simsek also took the opportunity to thank the students at Aarhus BSS for the knowledge and inspiration which they have offered to Aarhus Municipality throughout the years.
"For the past five years, we have worked closely together, and at Department for Children and Young People, we have gained a lot from this collaboration As students, you provide us with knowledge which gives us a better understanding of our problems and challenges."
This year's winning assignment was in fact so interesting that the students have been asked to present their assignment to the entire management of the Department for Children and Young People, the management of the Department of Social Affairs and Employment as well as to a group of professionals who work with young people's transition to youth education on a daily basis.