People
Knowledge exchange
Researcher from Department of Economics and Business publishes in Science
Science, one of the leading natural sciences journals in the world, recently published an article about how infection during pregnancy, together with environmental influences during puberty, can cause schizophrenia. Professor Preben Bo Mortensen from the Department of Economics and Business at School of Business and Social Sciences is listed as the co-author.
Even though researchers from the Department of Economics and Business regularly publish articles in leading global scientific journals that cover the fields of economics and business, it is rare to find their names on articles in one of the world's most respected natural sciences publications: Science.
However, this is precisely what happened in the first March issue of Science, where Professor Preben Bo Mortensen is named as co-author of the article Stress in Puberty Unmasks Latent Neuropathological Consequences of Prenatal Immune Activation in Mice
It is true that Preben Bo Mortensen did not work on the experimental studies that form the basis for the article. In contrast, his contribution explains – as a part of the interdisciplinary approach put forward by the article – how the experimental studies have the potential to strengthen research into the causes of schizophrenia within the more statistically based population studies that constitute his primary field of research.

Contact: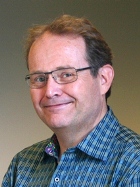 Professor Preben Bo Mortensen
Aarhus University, School of Business and Social Sciences
Department of Economics and Business
T: +45 871 65359
M: pbm@ncrr.dk
Web