Michael Rosholm receives DKK 2.2 million from TrygFonden
Professor Michael Rosholm from TrygFonden's Centre for Child Research has received DKK 2,249,277 from TrygFonden to examine long-run effects of interventions which aim to improve the learning of disadvantaged children in elementary school.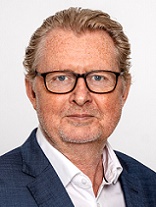 Low levels of reading and math skills are often associated with low wellbeing in school as well as a range of negative long-run outcomes, such as low educational attainment and reduced earnings, employment and health. Thus, academic and social difficulties for disadvantaged children are significant problems for the children themselves but also for society in the long run. There is a need for Danish research that examines the long-run effects of interventions for underperforming pupils. For this reason, the researchers will study the long-run effects of remedial education programmes and take into consideration different possible reasons for learning difficulties among children, for instance family issues, dyslexia or general learning difficulties.
The aim is to identify whether existing interventions have positive long-run effects for pupils or whether new interventions are needed to help pupils achieve increased learning outcomes.
Professor Dorthe Bleses from School of Communication and Culture, who is also affiliated with TrygFonden's Centre for Child Research, has received DKK 5.9 million from TrygFonden for her project "Vi Lærer Sammen i indskolingen".