Research news
Society and politics
Mayors' networks impacting local politics
New research from Aarhus University, Business and Social Sciences shows that municipalities exchange useful solutions and influence each others' politics through the mayors' professional networks.
New research conducted by Assistant Professor Anders Ryom Villadsen, Aarhus University, Business and Social Sciences shows that Danish mayor networks have a large impact on the political decisions made by the municipalities in Denmark.
The findings, which are published in the reputable scientific journal Journal of Public Administration Research and Theory, show that if mayors are connected with many other mayors in the same network, the political decisions made by their municipalities are likely to be more similar than if the mayors had not been networking. This is true irrespective of political boundaries.
- The mayors use their personal relations to exchange learning and good ideas, says Anders Ryom Villadsen, whose statistical analyses show, among other things, that the spending policy of the municipalities tends to share many similarities when their mayors are members of the same social networks.
- The mayors share useful ideas and solutions to difficult issues, from sickness absence among teachers to growing public expenditure on the elderly, says Anders Ryom Villadsen.
Mayors learning how to network
The researcher suggests leveraging the growing theoretical knowledge in the area.
- Since networking is such a significant source of learning and knowledge sharing, it is important that mayors and other decision-makers are able to use them as constructively as possible, says Anders Ryom Villadsen and continues:
- If the right persons learn the opportunities and the pitfalls of the social networks, they may be very useful tools, both for the development of the municipalities and other parts of the public sector, says Anders Ryom Villadsen.
Across political boundaries
The possibilities for exploiting networks are also evident across political affiliations, as several mayors apparently use their connection to other mayors from other parties strategically in their political work – without looking at political colours:
A mayor from the Liberal Party finding it hard to line up support among Social Democrats in the local council may refer to the actions and statements of a Social Democratic mayor in another municipality - or perhaps even ask the Social Democratic mayor in question contact local Social Democrats to tell them about his experiences.
- There is no doubt that the mayors also use the social networks as a strategic tool in a number of political processes, says Anders Ryom Villadsen.
- All the mayors I interviewed in connection with the project have clearly stressed the importance of both formal and informal networks with other mayors. These statements are supported by my more formal statistical analyses which demonstrate that solutions are disseminated through networks, says Anders Ryom Villadsen.
Facts:
The research is based on quantitative analyses of comprehensive factual data about all mayors in Denmark, including the organisations, committees and boards of which they are members. Interviews have also been conducted with mayors in large and small municipalities. The project forms part of the PhD thesis which Anders Ryom Villadsen defended in 2010.
Further information: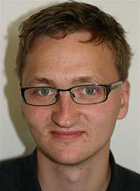 Assistant Professor Anders Ryom Villadsen
Aarhus University, Business and Social Sciences
Department of Economics and Business
Email: avilladsen@econ.au.dk
Tel.: +45 87165529
Web