Jonas Fluchtmann wins award for thesis on labour market economy
Jonas Fluchtmann wins the Danish Ministry of Employment's new labour market economy award for his Master's thesis "Cognitive Biases in Dynamic Job Search".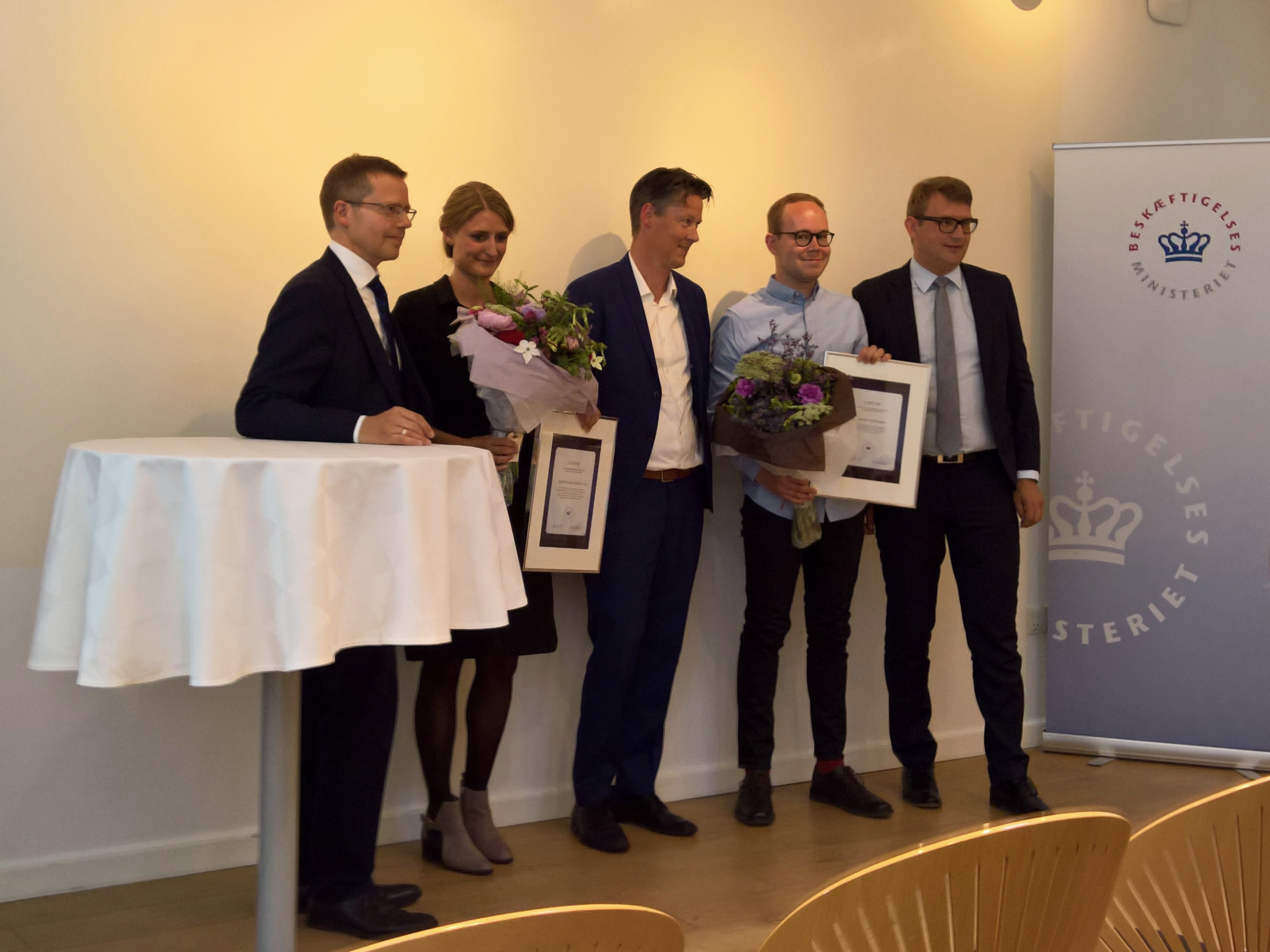 Jonas Fluchtmann receives DKK 25,000 from the Danish Ministry of Employment for his award-winning thesis on labour market economy.
In his thesis, Jonas Fluchtmann examines how impatience, reluctance to losing and overestimating one's own abilities may affect the behaviour of unemployed people and thus also their transition from unemployment to a job.
"In this way, the Master's thesis contributes with an analysis of the expected effects of how the benefits system is designed. Thus it in line with the work of the unemployment benefit commission which also included questions of behavioural economics. However, the thesis stands out by including the behavioural economic mechanisms more directly (...) than the unemployment benefit commission, and thus it also contributes to the work carried out in the Danish Ministry of Employment and other relevant ministries," according to the assessment committee.
The Danish Ministry of Employment has introduced the new award with the aim of sparking interest in labour market economy. Each year, the Ministry will name the best Bachelor's project in economics or the best Master's thesis in Danish labour market economy and labour and employment law.
Do you want to take part in the competition?
The assessment committee consisted of:
Professor Michael Svarer, Aarhus BSS, Aarhus University
Associate Professor Daniel le Maire, Københavns University
Associate Professor Birthe Larsen, Copenhagen Business School
Head of division in the analysis department Claus Andersen, Danish Ministry of Employment