Hartanto Wong receives AUFF Nova grant of 1.3 million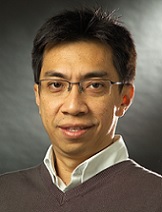 Associate Professor Hartanto Wong, Department of Economics and Business Economics, has received an AUFF NOVA Grant of DKK 1.3 million from Aarhus University Research Foundation (AUFF) for his research project entitled "Towards designing a shockproof supply chain network".
The project will develop a new methodological approach for designing a more resilient supply chain network in the simultaneous presence of supply and demand shocks. The new approach will consider the potentially prolonged bullwhip effect in the network, an important characteristic observed during the current COVID-19 crisis, which has been overlooked in the existing supply chain resilience literature. Professor Jan Fransoo, Tilburg University, is international collaborator in this project.