Delighted secretary awarded medal by Danish Queen
Kirsten Stentoft is awarded the Queen's Silver Medal of Merit for her extraordinary contribution at the Department of Economics and Business Economics throughout 40 years.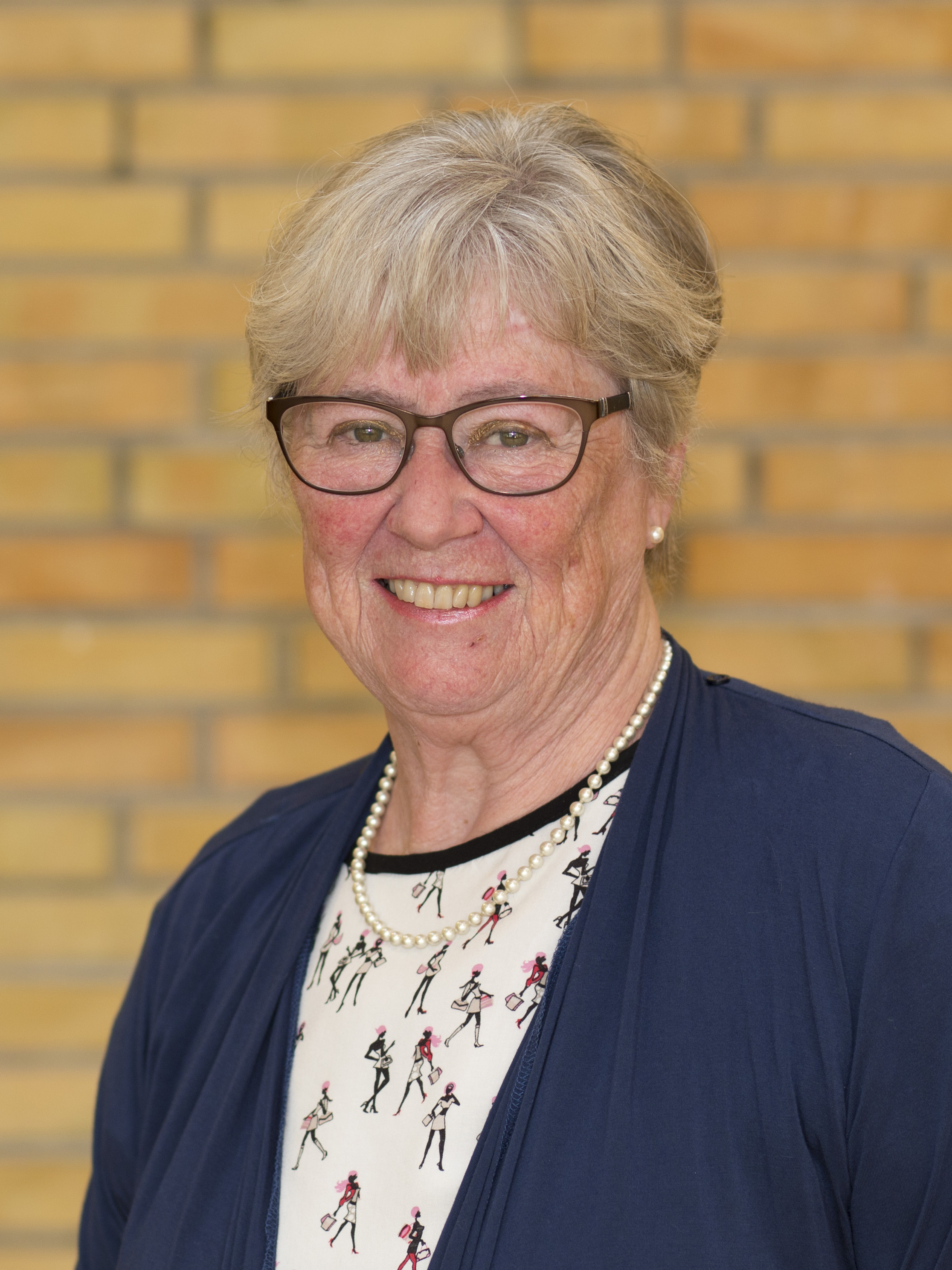 "Kirsten is a treasured employee who carries out extremely valuable and complex tasks. She manages to solve even complicated tasks to perfection, and she is also able to handle more tasks at once than should actually be humanly possible," reads Kirsten Stentoft's recommendation.
In the past 40 years, she has handled everything from large scientific conferences to linguistic tasks as a multilingual secretary in English, German and Spanish at the Department of Economics and Business Economics. Now, at the end of her career, she is awarded for her efforts with the Queen's Silver Medal of Merit.
"I actually thought it was something that happened automatically, so when I found out that it required a recommendation, I was even happier about the medal and about the fact that someone recommended me," she says.
Kirsten emphasises that she has greatly appreciated working at the department for so many years. It has been a good workplace with many personal relations and a place where she has learned a great deal - although not so much about economics:
"I don't actually read the texts, because I only focus on the linguistic aspects," she apologises and adds:
"I've always been proud to be a secretary. I haven't been bored one single day. If I had an idea of what I'd be doing the next day, it never turned out that way, because so many other things would always pop up, and that's what made it fun," she says.
Secretary to a Nobel Prize winner
The professors to whom Kirsten has been secretary say that she was the fastest at the keyboard by far and that the quality of her work was always top notch. For this reason, Kirsten was often the preferred choice of secretary. Even today, she makes fair copies of hand-written manuscripts for one professor who still prefers writing by hand.
Kirsten Stentoft also collaborated closely with Nobel Prize winner Dale T. Mortensen in the days when he visited the department each year. As his secretary, it was Kirsten who received the important call from the Riksbank in Stockholm in 2010.
"When the Riksbank called, I couldn't get hold of Dale. Only when they called a second time did I realise what it was about. They insisted on speaking with him, even though he was busy at a seminar. When they finally gave him the news and we realised he was going to receive the Nobel Prize, the atmosphere was euphoric! We celebrated with champagne and went out for dinner in the evening. The press called from all over the world, and I finally had to ask the AU media services to deal with it. It was great!" Kirsten reminisces.
She was also there when Dale T. Mortensen received the Nobel Prize in Stockholm and celebrated the event with his family afterwards.
"I've made a lot of good friends working here. And abroad as well, where I've been invited by international researchers to conferences both in the US and twice in Paris," says Kirsten.
It is clear that Kirsten Stentoft has had a great working life at the Department of Economics and Business Economics and that the department has also benefitted from her competences and high service level as a secretary of the traditional kind. Luckily it is not quite over yet, as she expects to continue in her position until the end of 2018.