Economists to outline long-term coronavirus strategy
Professor of economics Torben M. Andersen is to head a new expert group which will outline a long-term strategy for dealing with coronavirus in Denmark. Professor of economics Michael Svarer will also participate in the group.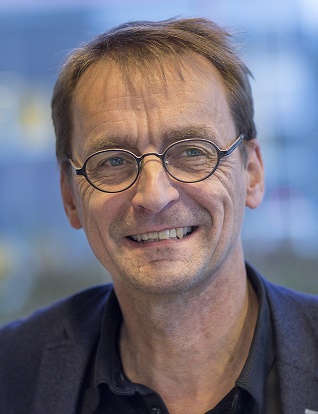 Once again, the government has requested assistance from economists at Aarhus BSS, professors of economics Torben M. Andersen and Michael Svarer. In collaboration with healthcare experts, they are to outline a long-term strategy for carrying Denmark through the coronavirus crisis and ensuring that we are prepared for dealing with any new crises. The strategy should include perspectives related to both healthcare, socioeconomics, business administration and well-being, and it must look two to three years ahead.
"The new expert group is to provide us with knowledge on how to formulate a general coronavirus strategy for the coming years across different initiatives such as tests, vaccines and epidemic surveillance. In this way, we can ensure infection control, safety and a stable economy," minister for finance Nikolai Wammen says in a press release.
The expert group must have their outline ready by August 2021.
Members of the expert group:
Torben M. Andersen, professor of economics at Aarhus BSS, Aarhus University (head)
Michael Svarer, professor of economics at Aarhus BSS, Aarhus University
Astrid Iversen, professor of virology and immunology at the University of Oxford
Kåre Mølbak, former director at Statens Serum Institut
Jens Lundgren, professor at the department of infectious diseases, Rigshospitalet