Economics and Business Economics
Knowledge exchange
ECON members in the Government's new wage structure committee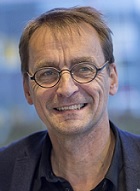 Professor Torben M. Andersen and Associate Professor Astrid Würtz Rasmussen have been appointed members of the Government's new wage structure committee. Torben M. Andersen will be chairman of the committee.
The committee is to analyse and compare the wage structure and wage rate developments in the Danish public sector and assess possible effects of changes to the wage structure.
The appointment of the committee comes in the wake of the strike among Danish nurses, which was ended by an emergency law last month.
The committee's work will be concluded with a report by the end of 2022.
See the press release from The Ministry of Employmentmore about the new wage structure committee