Charlotte Christiansen member of expert group to evaluate Norway's oil fund
Professor Charlotte Christiansen has become member of an expert group appointed by The Norwegian Ministry of Finance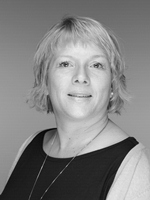 The expert group is to evaluate Norges Bank's financial administration of the Government Pension Fund Global (also known as Norway's oil fund).
The Government Pension Fund Global has values of more than NOK 12,000 billion (corresponding to approx. NOK 2.2 million per Norwegian) – for comparison its value is approx. nine times that of the Danish pension fund ATP.
The other members of the group are Professor Rob Bauer from University of Maastricht and Professor Trond Døskeland from The Norwegian School of Economics (NHH).
The expert group is to prepare a report for publication in the spring of 2022.