Events
Research news
Staff
Public/media
250 international economists gathering in Aarhus
Some of the world's leading economists will be visiting Aarhus University from 12 to 15 June. They bring significant research achievements to their name, spanning from drug-related crime to moral values in market interactions.
The scene it set for unparalleled academic knowledge sharing when around 250 leading economists from 26 different countries visit Aarhus in June. At the university's Lakeside Lecture Theatres the Department of Economics and Business will be hosting the acknowledged ESPE Conference (European Society for Population Economics), one of Europe's largest academic conferences for economists.
At Aarhus Universities' university' The researchers will present the latest research in the fields of family economics, labour market economics, public economics, demography and health economics, and the registered articles show some remarkable results.
Morals and crime
In his lecture entitled "Morals and Markets", Professor Armin Falk, who conducts research into the field between economics and neuroscience at the University of Bonn, will present new results on how market interaction erodes moral principles when there is a chance of making a financial gain.
Professor Williams N. Evans from the University of Notre Dame will present research results that show that the increasing drug-related crime in the USA since the mid-1980s has had a negative impact on the grade average among Afro-American students in US high schools. The researchers find that drug-related crime is an important reason for the educational gap between white Americans and Afro-Americans in the USA, which has been increasing since the mid-1980s.
The conference will also include topics such as investments in human capital, taxation, the growing burden of an ageing population and welfare, demographic and economic growth and the impact of technological changes on the environment.
Aarhus setting the standard
Around 20 researchers from the Department of Economics and Business at Aarhus University will be participating in the conference. The Department of Economics and Business is one of the largest research communities within this field in Scandinavia. In addition to the 2010 Nobel Laureate in Economics, Dale Mortensen, the community counts a large number of advisors for the economic council and representatives on major Danish commissions, such as the Labour Market Commission, the Tax Commission, the Welfare Commission and the Social Commission.
- The last 20 years of research work in Aarhus has left its clear mark on the agenda in this particular field, so the ESPE conference is of special importance to the Department of Economics and Business and Aarhus University, says Professor Helena Skyt Nielsen, who is co-organising the conference with her colleague Professor Nina Smith.
Contact information: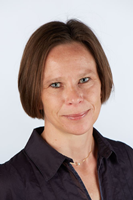 Professor Helena Skyt Nielsen
Aarhus University, Department of Economics and Business
School of Business and Social Sciences
Email: hnielsen@econ.au.dk
Direct tel.: +45 8716 5553
Mobile: +45 2921 697
Website