PhD defence: Wenjing Wang
Topic: Essays in the Economics of Human Resources and Innovation
Info about event
Time
Thursday 27 August 2015,
at 15:00 - 18:00
Location
Aarhus BSS, Fuglesangs Allé 4, 8210 Aarhus V, building 2636, auditorium U1
Organizer
Susanne Christensen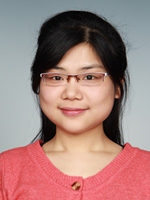 Wenjing Wang
will defend her PhD thesis entitled
Corporate Innovation, R&D Personnel and External Knowledge Utilization
Wenjing Wang has been enrolled in the PhD programme in Economics and Business. Professor Tor Eriksson has been her supervisor.
The thesis
The thesis can be downloaded from Wenjing Wang's staff profile.
For a paper copy, please contact Susanne Christensen, sch@econ.au.dk
The assessment committee
Professor Ulrich Kaiser, University of Zurich
Professor Keld Laursen, Copenhagen Business School
Professor Frederic Warzynski, Aarhus University (chair)
Reception
The defence is public and open to all. It will be followed by a reception in room L162 (Tuborg Atrium), building 2632.