PhD defence: Louise Voldby Beuchert-Pedersen
Topic: School Resources and Student Achievement
Info about event
Time
Tuesday 21 June 2016,
at 13:15 - 16:00
Location
Aarhus BSS, Aarhus University, Fuglesangs Allé 4, 8210 Aarhus V, building 2624, auditorium E1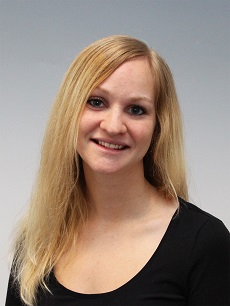 Louise Voldby Beuchert-Pedersen
will defend her PhD dissertation entitled "School Resources and Student Achievement: Evidence From Social and Natural Experiments".
Louise Voldby Beuchert-Pedersen has been enrolled in the PhD programme in Economics and Business Economics. Professor Helena Skyt Nielsen has been her supervisor.
The dissertation
The dissertation can be downloaded from Louise Voldby Beuchert-Pedersen's profile. For a paper copy, please contact Susanne Christensen.
The assessment committee
Professor Paul Devereux, University College Dublin
Senior Researcher Simen Markussen, University of Oslo
Professor Marianne Simonsen, Aarhus University (chair)
Reception
The defence is public and open to all. It will be followed by a reception in room L242 (The Lounge), building 2632.
Contact
Susanne Christensen
PhD Secretary
Phone:
+45 8716 5121
E-mail: sch@econ.au.dk