Danish Public Choice Workshop
Info about event
Time
Friday 3 February 2017,
at 11:00 - 18:00
Location
Fuglesangs Allé 4, 8210 Aarhus V, Building 2632 (L), Room 242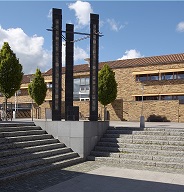 This year the Danish Public Choice Workshop will be held at the Department of Economics and Business Economics on 3 February from 11 am to 6 pm.
Everyone interested in public choice, political economy and related fields is welcome to participate.
The workshop is organised by Christian Bjørnskov and Martin Paldam.


Program

Participants